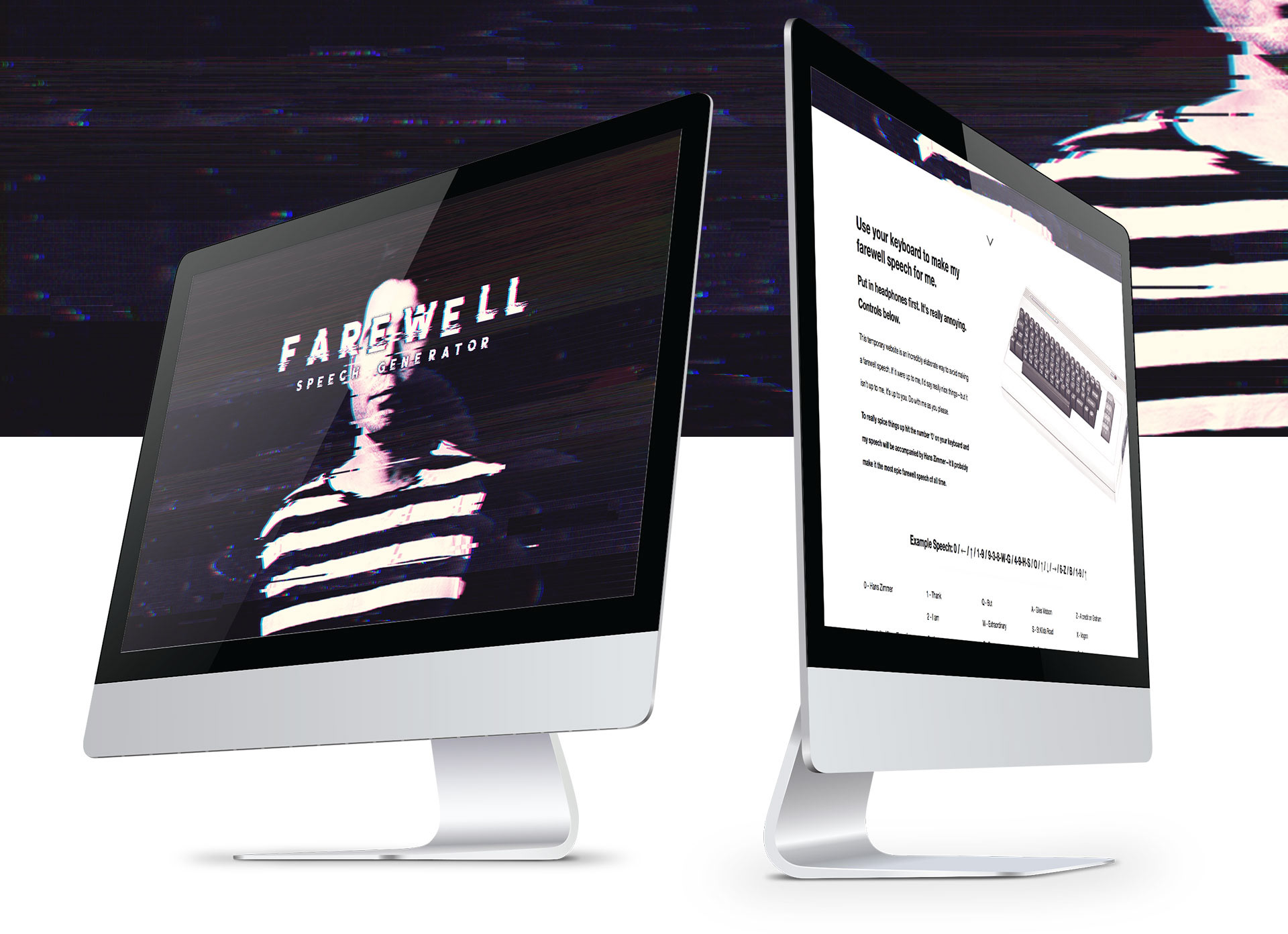 To avoid the awkwardness of making a grande farewell speech when I left Clemenger BBDO, Melbourne, I created a bespoke website that let people make their own speech using my voice and sent it around the agency. Apparently it started circulating around other agencies too.   
I designed, coded and built the site from scratch, and when people hit keys on their keyboard, my voice talked. I even added a Hans Zimmer backing track to make the speech the most epic speech of all time.  
Click the link below to check it out for yourself. It probably works. It won't work on mobile though. Put in headphones first.